Blue Jeans & Pearls - Jewelry
Regular price
$59.00 CAD
Sale price
$59.00 CAD
Unit price
per
Sale
Sold out
The perfect mix of soft rose gold and cool shades of charcoal! This beauty will not only add to almost any outfit, it will also help keep you calm, balanced and grounded!
Howlite is known for its calming properties and has been said to help ease an overactive mind, soothe anxious feelings and aid with insomnia. Helpful in calming anger and diffusing negative energy. 

Hematite is mega grounding and one of my personal favs for helping me get back down to earth. Helpful in easing chaos and bringing a sense of balance to erratic seasons of life, Hematite works with your root chakra to help you feel more centered and anchored to the earth. This bracelet features classic Hematite in a faceted cut as well as in the electroplated Rose Gold Hematite spacers! 

Snowflake Obsidian has been a favorite of mine since I was about 15 years old. I was instantly drawn to it and have been in love ever since! Known as a Stone of Purity, its no wonder this baby is helpful in bringing balance to the mind, body and spirit. It can help with clearing old thought patterns and making way for new programming. A grounding and protecting stone, it is a perfect compliment to these other powerhouse beauties. 
Finished off with some electroplated Lava Stone for even more grounding earth energy, this bracelet really packs a punch! 
(8mm)

*All bracelets are approximately 7-7.25" and strung on durable, pre-stretched elastic. Please contact us if you require complimentary sizing. 
**Please note that colours may vary slightly from screen to screen. 
***Due to the nature of gemstones, no two bracelets are the exact same - beads may vary slightly in size, shape and overall appearance.
Share
Dimensions

All bracelets are approximately 7" and strung on durable, pre-stretched elastic. Please contact us if you require complimentary sizing. 
Care information

All of my creations come with a care card, anti-tarnish tab and clear bag for storage. Avoid moisture and humid environments; and be sure your jewels are the last thing you adorn yourself with.
View full details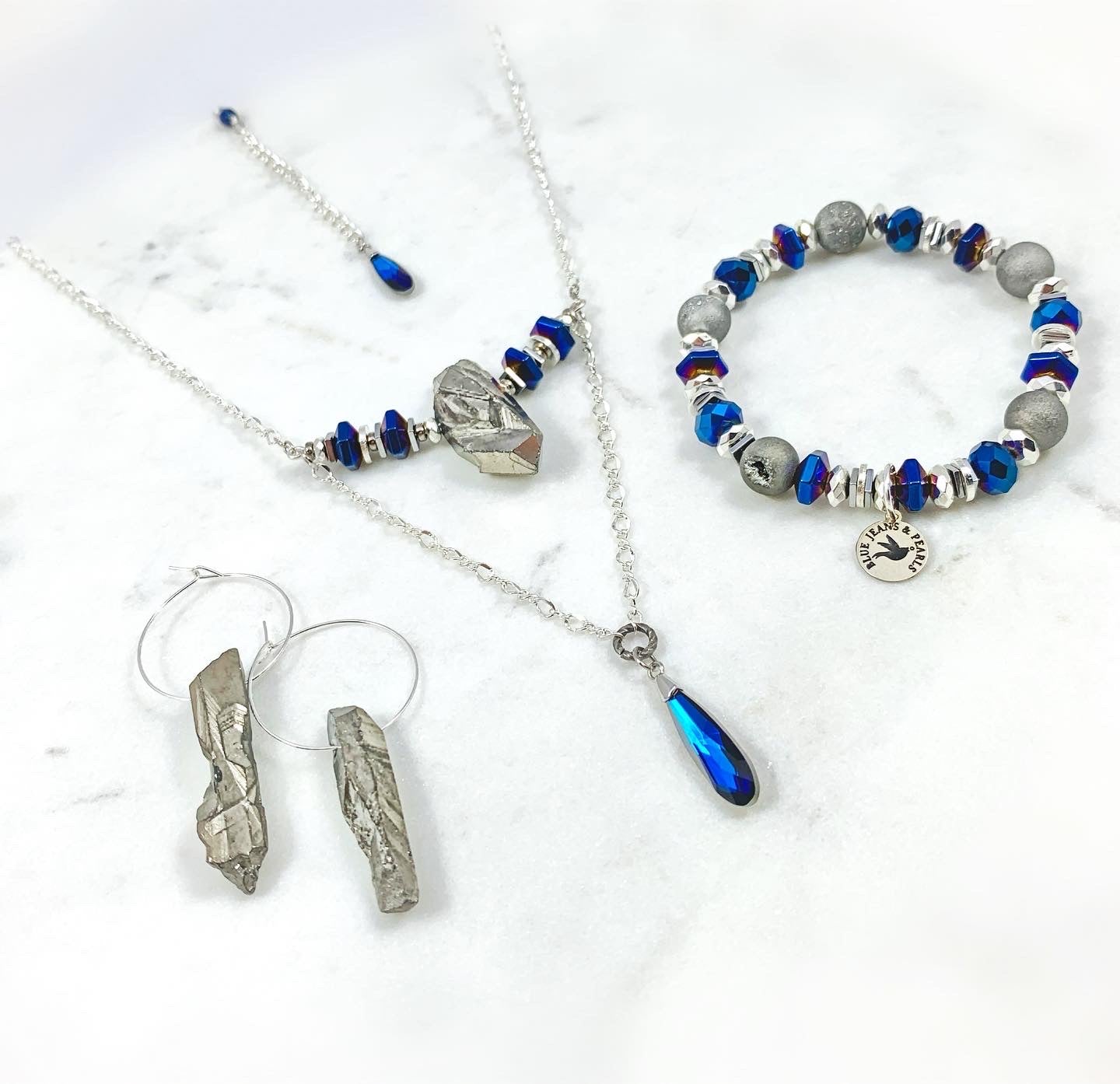 Custom Creations
Custom creations are the heart of my business, and where my talent truly shines. My ability to channel the energy of each request allows me to infuse these custom ordered creations with unique details that often surprise my clients.
"Your jewelry, your way."
Chat Custom ♥