Embrace YOUR Beauty
My pieces are often inspired by nature and a desire to positively impact the lives of others. Blue Jeans & Pearls empowers you to embrace your beauty, both inner and outer, and helps you express your authenticity. I offer a variety of everyday and intentional pieces, and my greatest pleasure is intuitively creating custom pieces made just for YOU!
-Megan
Founder + Designer of Blue Jeans & Pearls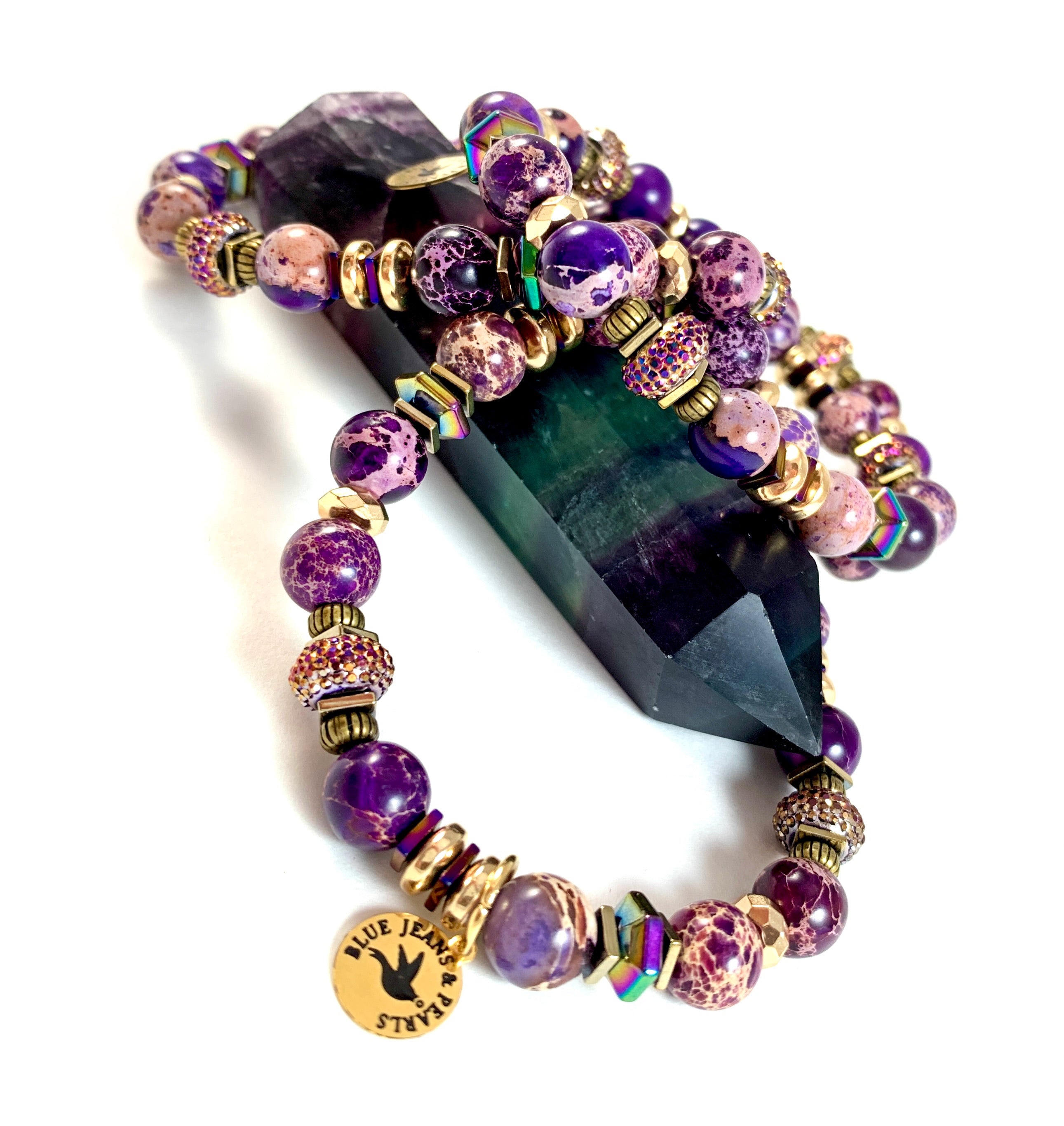 Regular price
$72.00 CAD
Sale price
$72.00 CAD
Unit price
per
Intentional jewelry designed to help you shine
At Blue Jeans & Pearls, its's more than jewelry - it's a lifestyle. Intuitively designed jewelry with a focus on quality and versatility. I believe our bodies are our temples, and we should adorn ourselves with loving intention; choosing creations that help us express our authenticity and soothe our soul.
Sunstone & Moonstone W Rose Gold

There is much to say about this stunner, and yet no words could adequately express the magic this creation possesses. Sunstone & Moonstone is quite literally a match made in the Heavens, and this combination means serious business.

Goddess Vibes Await

Faceted Fancy Jasper w Copper & Silver

I'm currently wearing Fancy Jasper with the intention of increasing my well-being. I'd been neglecting myself and this stone is the perfect reminder that it's ok to take care of me. Of course no crystal or item really holds any merit without the power of intention. So, set that intention and get on with your healed self!

Adorn Yourself

Moonstone, Mother of Pearl & Champagne Druzy

This bracelet was designed out of my desire to help cultivate and evoke more love. When our heart's are out of balance, it can become difficult to navigate all the other parts of life. Add everything else on top of that, and it's no surprise you're yearning for some calm in all the chaos.

Soothe Your Soul